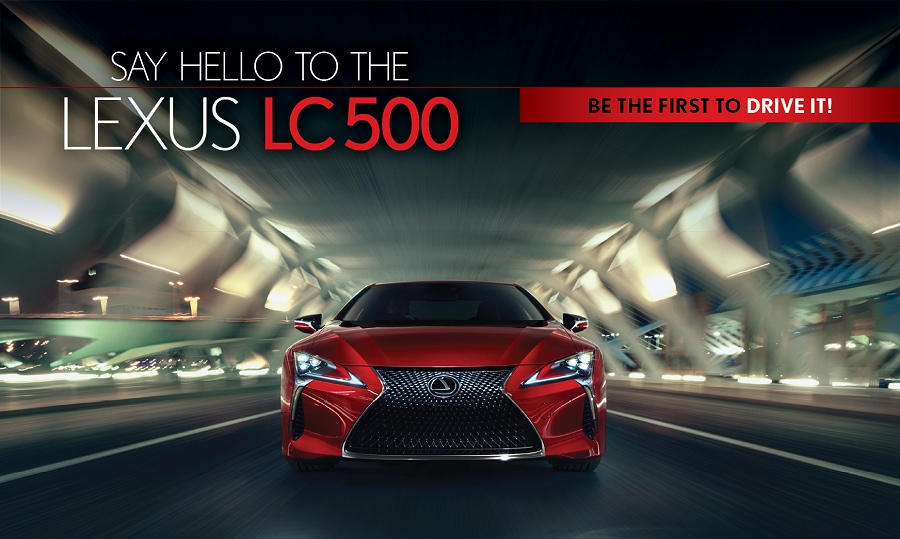 Prepare for the most exciting luxury vehicle experience yet. The Lexus LC 500 is nearly here. Once thought to be just a concept car with its futuristic-looking design, Lexus has once again defied expectations and set a new bar for luxury performance. Starting in the spring of 2017, the LC 500 will be available for on our lot for purchase.
Exterior & Interior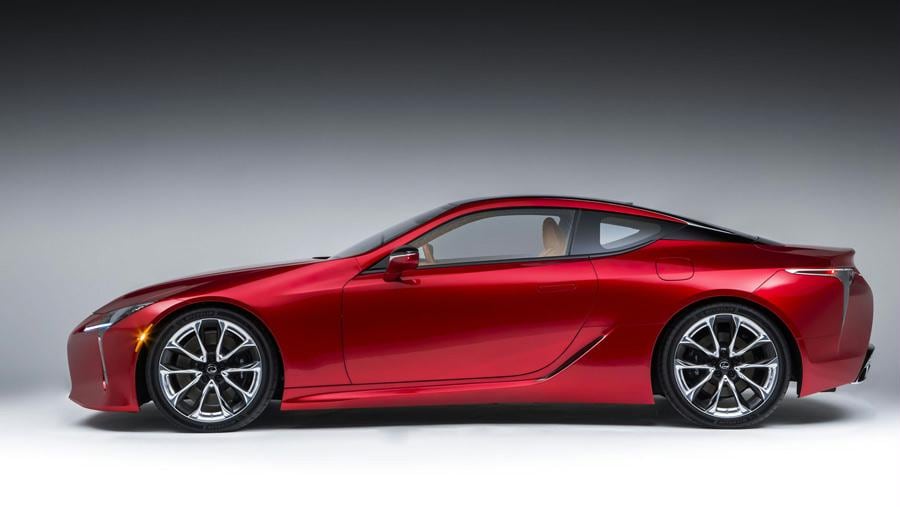 The 2018 LC 500's sleek and futuristic body design will catch the eye of nearly everyone it passes. The two-door coupe design features a nearly all-glass roof, bold spindle grille and an extended wheel base that houses oversized wheels, giving it a very athletic appearance. Inside, 2-by-2 bucket seats are complemented by a lower center of gravity to wrap it's passengers up when they're hugging tight turns or stepping on the gas. You may forget you're not driving a race car for a moment, until the rich, hand-stitched leather interior reminds you that you're in fact riding in the pinnacle of luxury vehicles.
Technology & Safety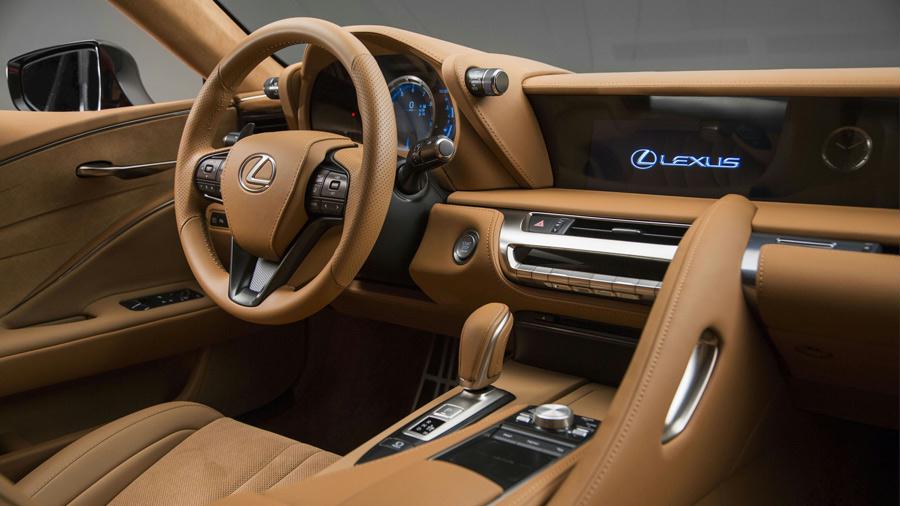 Deviating from the Remote Touch Controller offered on many of the latest Lexus models, the 2018 LC features touch-screen display and dial that is both easy to use and incredibly effective. When it comes to safety, features include an all-speed radar cruise control that works even in stop-and-go traffic, a collision prevention and mitigation system, lane keeping assist and automatic high beams. More technology and safety information is expected to be released in the coming months.
Performance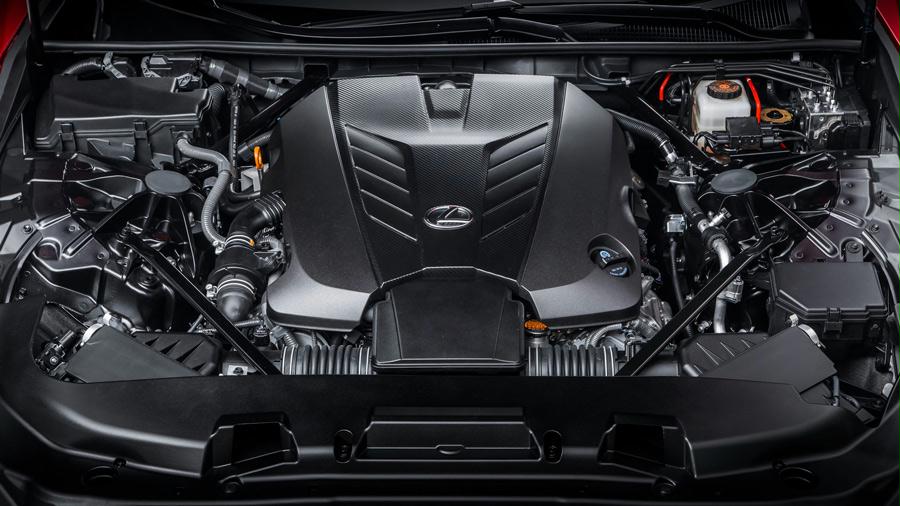 Without needing the "F" at the end of the model name, the 2018 LC 500 gets the same 5.0-liter V-8 engine as the F Sport models of 2016. If you're unfamiliar, this means that you'll be getting an insane 467-horsepower and 389 pound-feet of torque. Paired with a 10-speed automatic transmission with paddle shifters, you'll hit 0-60 mph in just 4.5 seconds. The LC also comes standard with rear-wheel drive, run-flat tires and a lightweight aluminum suspension that all contribute to a smooth ride and outstanding handling.
Coming Soon to DARCARS Lexus of Silver Spring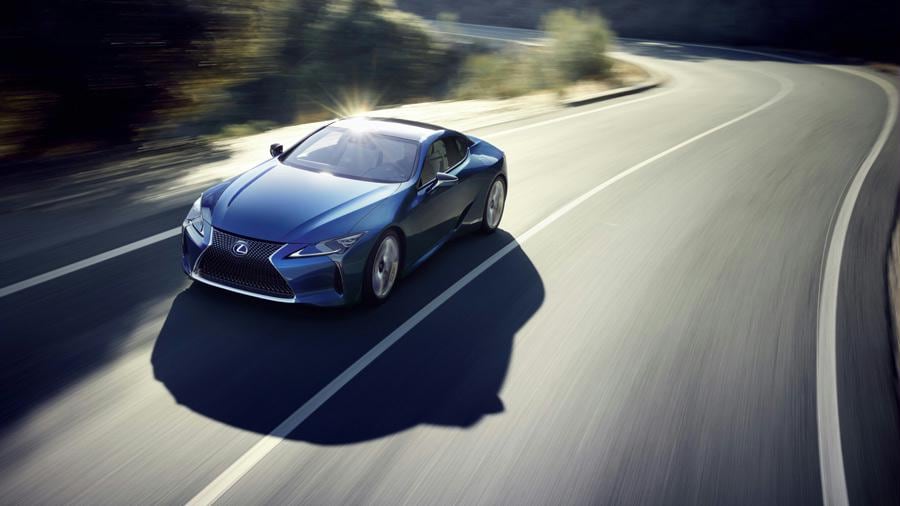 There are plenty of luxury vehicles on the road in the Washington D.C. area. If you really want to stand out from the crowd, you need next-level luxury. You need a 2018 Lexus LC 500. Check back with us for updates on exact moment you'll be able to drive a 2018 LC 500 off of our lot, or fill out the form below and we'll keep you updated on the release of this exciting new luxury performance coupe from Lexus.
---