The 2018 Lexus ES  350 Offers a Smooth, Comfortable Ride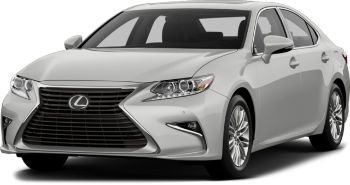 The 2018 Lexus ES 350 is a stylish luxury sedan that offers refined comfort and performance for a great driving experience. This vehicle offers sharp handling and a responsive ride, along with a well-crafted and comfortable interior that's packed with exciting features.
Performance
This vehicle comes with a V6 engine that provides 268 horsepower, 30 highway mpg and the ability to go from 0-60mph in just 7.1 seconds for an exciting drive. It also offers an aerodynamic design for excellent handling, along with a fine-tuned suspension for a smooth, precise ride.