How Often Should You Change Your Oil?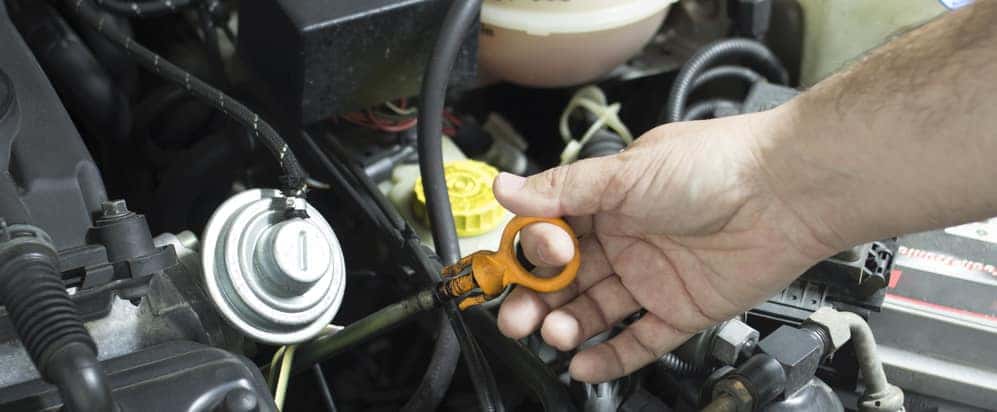 If you want to keep your vehicle in pristine condition, keeping up with regular oil changes is a must. In the past, oil changes were recommended after every 3,000 miles, however, this is no longer the case. Because of advancements in motor oil as well as automotive technology, a majority of new vehicles can go between 7,500 and 10,000 miles between oil changes. Your owner's manual may have more specific guidelines for your particular make and model. Learn more with DARCARS Lexus of Silver Spring.
Oil Change Frequency Information
For most vehicles, getting an oil change every 7,500 to 10,000 miles is fine. However, your driving habits could impact how often your vehicle requires this service. If these circumstances apply to you, it is a good idea to speak to one of our experts to see how often an oil change is recommended.
Racing
Heavy towing
Off-roading
Commercial use
Additional Oil Change Recommendations
There are a few more things to keep in mind before you stop by our service center for an oil change.
It is still important to have an oil change at least twice a year even if you don't do a lot of driving. When a car is not being used, the oil still breaks down.
Remember to have your oil filter changed when you get an oil change.
If you are not sure whether to use conventional vs. synthetic oil, you can find that information in your owner's manual. Synthetic oil may be necessary for your car.
How Often Should I Check My Oil Level?
At least once a month, you should check your oil level. This will let you know if there is a leak. If your vehicle does not have enough oil, it can lead to significant damage. Remember to also look at the color of the oil as well as check for contaminants. If you notice that the oil does not have the proper appearance, it could be time for it to be replaced.
Set Up an Oil Change at DARCARS Lexus of Silver Spring
For an affordable oil change, look no further than the service center at DARCARS Lexus of Silver Spring near Washington and Rockville. Our service specials make it even more affordable. Contact us for more information on our specials, models, to find fun Washington, D.C. tours, learn about Lexus Enform, the Lexus RX 350 interior, to compare the Lexus RX vs. Toyota Highlander, learn about the Lexus extended warranty cost, how to fix a dent in a car, how we're helping fight COVID-19, find the best restaurants for delivery in Silver Spring, or even to learn about the 2020 Washington Auto Show!
More Service Tips From DARCARS Lexus of Silver Spring
To keep your Lexus in great shape, you need to schedule regular oil changes. This will keep your engine lubricated and protected from damage, so it can perform at its best and you can keep enjoying an awesome drive. So how do you know if your car needs an oil change? One way to tell…