Fun Things to Do on the Mall in Washington, D.C.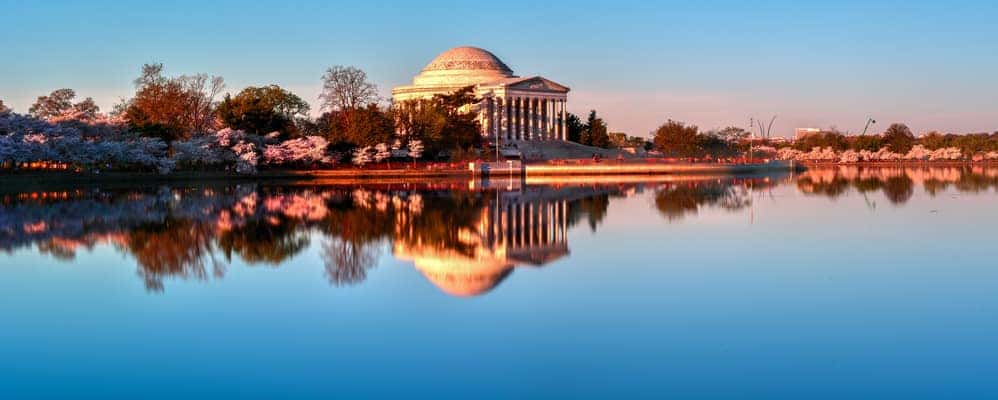 ---
---
There's plenty to do when visiting the National Mall in Washington, D.C, however, contrary to how the name might sound, it's not an actual shopping mall. "Mall" is used here in the old sense, meaning a public park or promenade. From museums to national monuments, you and your friends or family will have an experience to remember. Learn more about the fun things you can do on the mall in Washington, D.C. with DARCARS Lexus of Silver Spring, then plan your trip today!
Air and Space Museum
The Air and Space Museum is one of the most visited museums in the city. Here you can check out the Wright Brothers' Kitty Hawk Flyer, the Apollo 11 Command Module, Charles Lindbergh's Spirit of St. Louis, and a moon rock that visitors are allowed to touch! There's also another building where you can find the Enola Gay and one of the space shuttles.
Natural History Museum
Looking for dinosaur fossils or the Hope Diamond? The Natural History Museum has plenty of dinosaur fossils and even the white rhino shot by President Teddy Roosevelt. There's plenty of history to behold in this Washington museum. Learn more today!
National Museum of African American History & Culture
This museum is dedicated to the history, culture, and life of African Americans including slavery and the fight to end it. You can also check out artifacts from the Underground Railroad, Jim Crow era, and the accomplishments of African Americans throughout American history.
Attractions on the National Mall
In addition to a large number of museums on the grounds, there are multiple attractions to see. The U.S. Capitol Building is located at the end of the National Mall. In the Smithsonian's Arts & Industries Building, you'll find a carousel from the formerly segregated Gwynn Oak Park in Maryland, a stark reminder of a troubled era in U.S. history.
Explore the Grounds with DARCARS Lexus of Silver Spring
Our team can help you learn more about the fun things to do in the mall in Washington, D.C. and more. Contact us today with any questions about our models, services, or even about local places to eat, visit, and more!